Select Your ][ guild / campus / clone / boutique / studio ~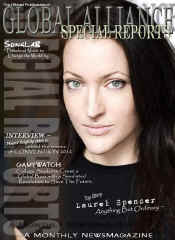 The moment we realized we were an affiliate network
we knew we needed more space...


Amazingly, it was available!
The earth wrapping "Hive" will host thousands of interconnecting networks and over a billion private affiliate clones.


It's the perfect time for a






Fresh from the vats...


Got Clone?
You can not escape the clones! (oh, it's just a web site.)
To get things started and hosted for free, a personalized affiliate network "liquid clone" is crafted for you and becomes accessible from your desktop.

Your multi-channel, TV series affiliate clone (online web site) will appear exactly where it's supposed to be, fully networked in the hive.

The clone brings you into an affiliate media enriched, interactive magazine featuring evocative pictorials, tele-video overlays and expressive text in emotive layouts.

We debut our 'Hive' with a dozen films, so expect a renegade, nearly pirate, experimental, roots media attitude, as your clone joins an imaginative shared timeline.

Don't be surprised if you feel yourself being swept away...


See spectacular changes occurring across our world, as humanity seems to be 'getting it right' in a flurry of problem resolution and geopolitical accomplishment.

Discover what can happen when popular culture becomes courage for humanity in this international series crafted for cyber-television --on it's way to the big screen!
Have a splash in the all new channel guide.

The animated graphical interface of the hive is responsive to advances in image and video resolution and features a personalized easy-find, multi-topic, feather-touch control center.

Shows and channels interface the realm like translucent ships arriving, docking and departing.

Liquid web design works on all browsers, as the multi-layer cinematic algorithm brings new dynamics to the surfing experience.

Ultimately improving lives through two new schools of art.
There are clones for artists and entrepreneurs, for kids, academics and politics and fun for everyone.

And we mean everyone. ANY member of the rescue/legion Civil Rights union can be outfitted with a free liquid clone.

Enter the network with an easy phone call.

Skype will be available for confidential, unhurried assistance.
The VIP Lounge Awaits!





Don't miss a beat!


The game/series may be followed on the "Summit-On-The-Go" desktop/cel app. Adjustable for dimension and action, the app rests in the corner of the desktop screen, in task-free, ads-free 'cool' status until the moment...


sends you to 'the magazine', where the 'cipher' sweeps you away...

...and into Legend





An opinion space for members, featuring a (free) nationwide affiliate desktop.
Fans and constituents are invited to engage with project leadership and share opinions about various aspects of the enterprise.

The Guilds will include friendly people chatting about every topic imaginable as a network advisory of a million friends, colleagues and elders follow the fun at home. 

Fantasy Casting & Fantasy Themes!
Using the dashboard that comes in every clone, fans can match stars and musical artists to blogs and features. 

Our game storyline presents a thousand families being groomed for power, so fans and guild members will be busy filling in their fantasy candidate brackets.

It is true that Civil Rights needs as many real-life candidates. Fantasy Candidates provides a surge of energy in a network job fair with vocational training to help make it happen.

Nearly half of the stars on our Celebrity Invitational list are earmarked for forthcoming films. 

Fans can also recommend stars for roles of the TriCentennial epic. 


The supreme palace of knowledge of the hive.

Choose Your Fantasy Teams Now!





Cyberspace Re-Imagined.

The Network News Plaza ~



The quantum hub at the Liquid Design Institute makes the new desktop universe of the Hive come alive.

Soaring through the magnificent spacial presence of the all new Hive is our news plaza.

From News Plaza you can explore new shows, game reports, liquid design news, casting news, our vet's association, philanthropic features and more.

Gaze across the real-time animated graphical interface of 'the Hive', stationed proudly along the Great Hive Concourse in this uplifting toy of the VIP Lounge and marvelous new instrument for philanthropy.

It's all happening at


~ Lovingly crafted in all new liquid broadcast ~

~ A Motion Picture Marketing Metropolis ~
~ Lovingly crafted in all new liquid broadcast ~